Introducing Susan Derr Drake, Horse Listener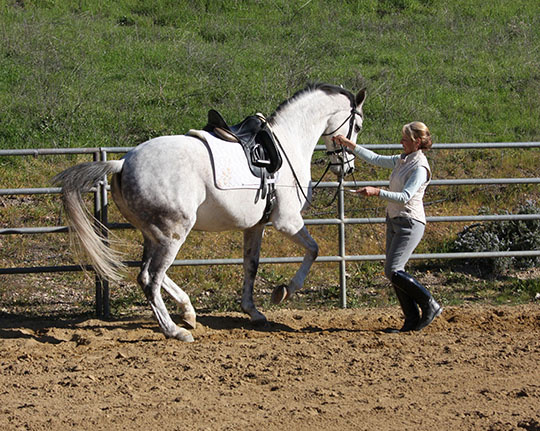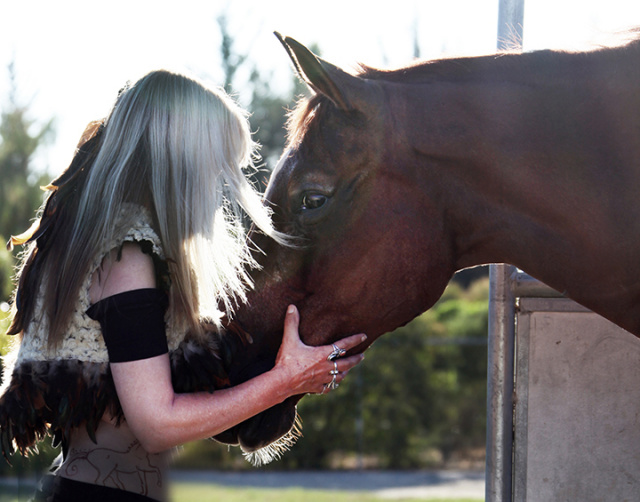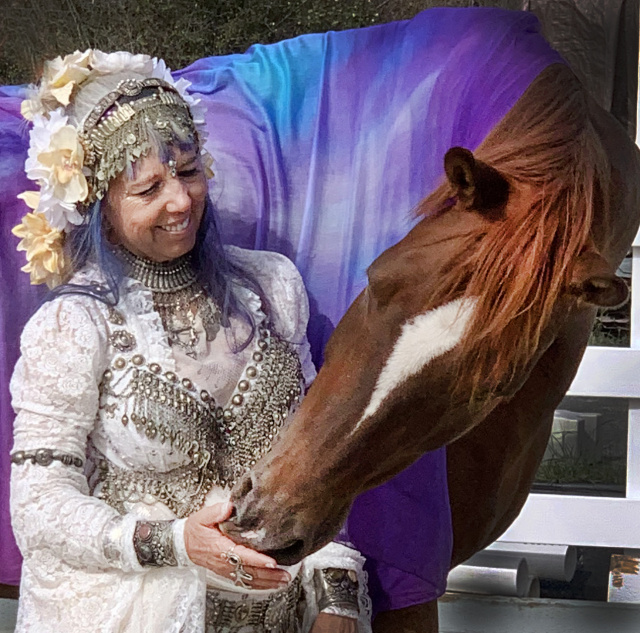 Susan Derr Drake
Born in the Year of the Horse, 1954, Susan Derr Drake is devoted to the Horse: learning leading edge information, honoring and appreciating their presence, listening to their needs and wants, caring for their well being, and sharing this gathered information throughout the US and Europe to those with open minds and loving hearts on the
same journey of finding that which is for their highest good.
She is a rare breed, a complete whole horsewoman, a 'Horse Listener' that hears their whispers. Her life purpose began with her
Rocking Horse at 2 years old and then in Puerto Rico and that moment she saw her first real horse. She was instantly connected, as though it was in her Native American/German/French/British blood. From childhood pony rides to weekly lessons
to owning her own horses to training in all forms of horsemanship in the US, Europe and Turkey,
to competing to get on the US Olympic and World Cup Dressage Team,
Susan has followed a path of learning about the family of Equus.
" I used to call it Dressage, but now my teachigs are called 'Equimagic'.
Her thirst for 'How to do it" included working with 5 veterinarians for 2 years, pursuing Pre-Veterinary studies and Animal Science. Susan earned a Bachelor of Science Degree in Biology with an emphasis in Sports Psychology from the
California Polytechnic University.
In 1978 her path shifted to focusing on Preventative and Alternative Healing modalities
while enhancing Optimum Performance and Ultimate Health.
Raised in a military family, Susan grew up traveling the world and now lives in Santa Ynez (Santa Barbara), California with her high school sweetheart since 1972 and husband of 40 years (Paul, Grand Prix rider/student and Rocket Scientist), a
happy, healthy and sound 30yr old Hanoverian retired Grand Prix Dressage Mare (Alanti), a 6 yr old Hanoverian gelding, SkyHeart,
an 8 yr old Danish Warmblood named 'Custom Made'.
and
2 Afghan Hounds (Zoey & Ziya).
Every relationship is a blessing and full of lessons. It may be for a moment, a season or a lifetime.
Let Susan touch your life in seeking that which is for the highest good of all.
Check out her first of many to come books: 'Reflections, Equus and Us.
Dressage Riding Lessons and Beyond...
Healthy Horsemanship for Happy Horses
Website Disclaimer and User Agreement:
Susan Derr Drake, www.RidingAids.com and all contributors may or may not be licensed physicians, veterinarians, clinical psychologists or practitioners. Any and all services, products and information offered may not be not licensed by the state, and are protected under the California legislation Senate Bill SB577 to allow Californians choice and access. The nature of the services, products and information provided are intended for the highest good of any and all beings.
When ordering from this site or purchasing products and services from Riding Aids and Susan Derr Drake, you understand, agree and accept it is your free will choice and your responsibility, to do or not to do, to have done or not to have done, to allow or not to allow, to use or not to use, and you may research, any product, service or information provided by www.RidingAids.com, it's contributors and Susan Derr Drake before acquiring.