Synchronized Group Improvisation
Dance and Drum Troupe
taught by Certified BSDC Instructor: Susan Derr Drake
and Drum Instructor: Paul Drake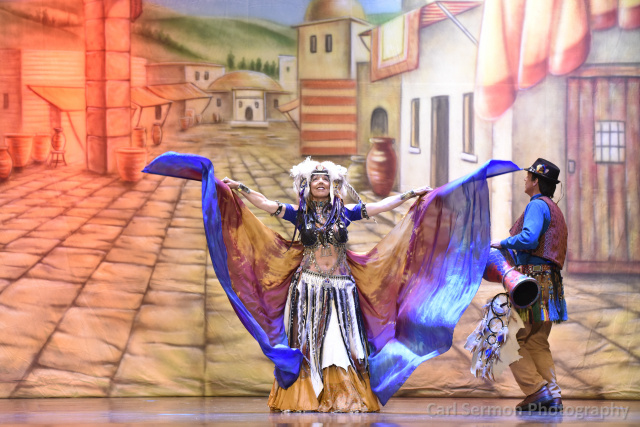 Susan is a fully Certified teacher of the BlackSheep Dance Company Format, and is a member of BlackSheep Dance Company Troupe and is a BSDC Satellite School. Lalalalalalala.....
The SGI Dance Class and Drum $10 classes are at the same time in different rooms at first then together: All ages and Levels are Welcome!
Call, Text or email to be notified of 2020-2021 Friday Harbor, WA Classes!
805-452-0414 derrdrake@aol.com
Tribal Gallop, welcomes men, women and children of all ages, all sizes, shapes and abilities, raw beginners to advanced in our classes/Tribe. You may be inspired to drum and/or dance and join us just in class, on stage at Festivals, in Parades, at community gatherings, or simply as a supporter. The audience remains an important part of the experience, but it is the connections between the dancers and drummers and the joy that is felt that is the essence of each practice. Lalalalalala.....
We are available for Party Performances. We love themed parties!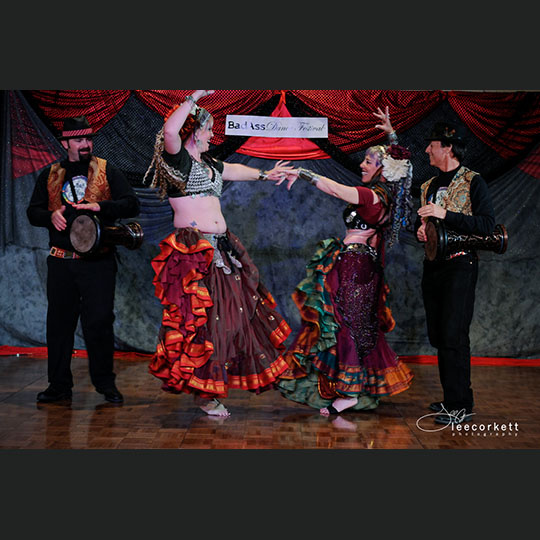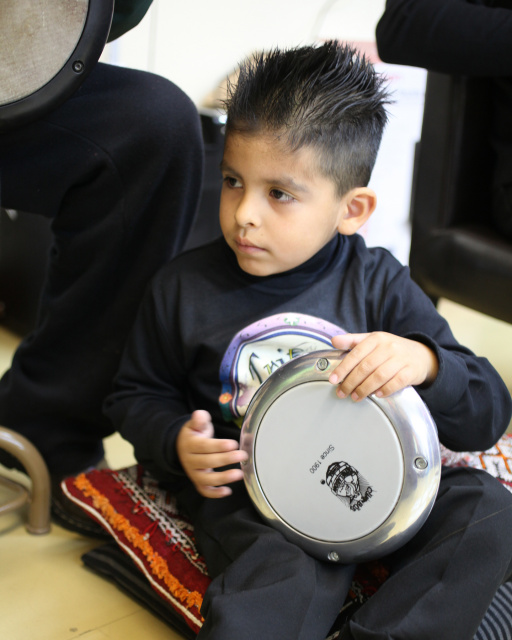 Tribal Gallop Classes-Fun, fun, fun!
To see Tribal Gallop Performances on YouTube - Go to:
Tribal Gallop dances with Alpacas Sept 2021
Tribal Gallop goes to the County Fair 2021 'Cowgirl Up'
Tribal Gallop - Susan Derr Drake's BlackSheep BellyDance and Drum Troupe
Tribal Gallop Casting a Spell 2020 Happy and Well Sept 29
Tribal Gallop's Calling All Angels Fall Sept 29 2020
Tribal Gallop for San Juan County Virtual Fair Aug. 2020 with Wings
Tribal Gallop at San Juan County Fair Aug 17, 2019
Tribal Gallop at Port of Friday Harbor, WA June 14, 2019
Tribal Gallop at Del Mar Fair 2017
Tribal Gallop at Cairo Shimmy Quake 2017
Tribal Gallop at Cairo ShimmyQuake 2016
Tribal Gallop at Recycle Arts & Fashion Show 2016
Tribal Gallop at Tribal Trove 2016
Tribal Gallop at Bedouin Bazaar 2015
Tribal Gallop @ Tribal Fest 15
Tribal Gallop Ojai Belly Dance Festival 2015
Tribal Gallop at SoHo December 2014
Tribal Gallop at Bad Ass 2014
Tribal Gallop Faeriefest October 2014
Tribal Gallop Chakra Dance August 2014
Tribal Gallop at Celeste Houston's Ho Down May 24, 2014
Tribal Gallop Ojai Bellydance Festival 2014
Tribal Gallop Mardi Gras Duet 2014
Tribal Gallop Mardi Gras 2014
Tribal Gallop BadAss Dance Festival 2013
Tribal Gallop Debut Performance 2013
Belly Dance Class with Certified BlackSheep Dance Company Instructor: Susan Derr Drake
BlackSheep Dance Company(BSDC) format is a beautiful new family friendly American Art form with ancient traditional Tribal influences from the Middle East, Egypt, Turkey, Eastern Europe, Spain, India, North Africa and the trail of Gypsies. The mixed folkloric colorful costumes accented with rich tribal jewelry, music, dance, and tribal community makes it a fulfilling new activity. It was created by Kajira Djoumahna in the 90's and is now offered by a new SGI Dance and Drum Troupe, Tribal Gallop,in Santa Ynez with BSDC Certified Instructor Susan Derr Drake and drummer, Paul Drake.
This Synchronized Group Improv (SGI) dance style has 2-20 or more dancers. The interchangeable leader uses a shared non-verbal language of cues like the nod of a head, position of an arm, angle of body or other subtle gestures to instantly tell the followers what to do. This creates a moment-to-moment, non-choreographed, improvised dance that moves like a flock of birds or a school of fish in matching each other's movements. BSDC format leads from both sides and uses both sides of the body to increase suppleness, strength, coordination, and balance while feeling an energetic, non-touching, connection to the other dancers. After the first class of learning only 2 moves your can dance! There are 80+ easily learned fast/rhythmic and slow/arhythmic steps through Level 1, Level 2, and Level 3. Dancers can dance with anyone around the world knowing this SGI format.
Dancers may use Zills (finger cymbals), swords, veils, baskets or other props taking the audience to a deeper feeling of the music through their interpretations.
What to wear in class: Comfortable! Yoga pants, breeches, skirts, T-Shirts, Cholis, hip scarves, barefoot, socks, dance shoes. prepare to have fun and support each other.
Drum Class with teacher: Paul Drake The Drum Class welcomes Zills, Tamborines, Doumbek, Tablah, Middle Eastern Drums and any world instruments. We will start with the very basic understanding of how to hold the intruments, how to use your hands and the practice of 3 basic notes called Dum, Tek and Ka that sound like "giddy up, giddy up, giddy up". We will start with basic rhythms: Gallop, Kalegi, Beledy, Ayoub, Chiftatelli, Masmoudi and others. The goal is to accompany the dancers and develop the drum troupes own repetoire of layers of more complex rhythms. We will provide Zills and drums until you invest in your own.
There will be a variety of days, times and locations for practices contact us for schedule
Tribal Gallop's Performances:
September 6, 2013 Faeriefest Fundraiser at Solvang's SevTap Winery 7:00pm
October 12, 2013 Solvang's Faeriefest 11:00am
October 27, 2013 Los Osos Octoberfest 3:00-3:30pm
October 31, 2013 Santa Ynez Halloween Street Pary
November 16, 2013 BadAss Festival in Santa Maria
November 21, 2013 WildCats Lounge in Santa Barbara 7:00pm
March 1, 2014 Wine Valley Bellydance Extravaganza at Randy's Taproom Solvang
April 26, 2014 Ojai Bellydance Festival
May 18, 2014 Tribalfest 14 in Sebstapol
May 24, 2014 Celeste Houston's Festival of the Horse
June 7, 2014 Private Birthday Party- Cowboy Theme
June 14, 2014 Santa Ynez Day Parade 11:00am
July 4, 2014 Solvang's Fourth of July Parade 11:00
July 19, 2014 Los Alamos Art Walk 5:00, 6:00 & 7:00pm
August 23, 2014 Solvang BellyDance Show 8:30pm at Randy's Tap Room
Sept. 19-21, 2014 Danish Days in Solvang
Oct 4, 2014 Solvang's Faeriefest
Nov. 15-16, 2014 BadAss Belly Dance Festival in Santa Maria
Dec. 10, 2014 SoHo in Santa Barbara Belly Dance Show 7-10pm
March 22, 2015 Ojai Belly Dance Festival
May 17, 2015 Tribalfest15 in Sebastapol, CA Spirit of the Horse
July 25, 2015 Cee Cee Huston's Summer Extravaganza
Oct. 18, 2015 Bedouin Bazaar San Diego, CA 2:45pm
Oct. 21, 2015 Temecula DanceXChange DEMO 8:00pm
Oct. 24, 2015 Scaretacula at India Clay's Oven in San Bernadino
Nov. 8, 2015 Rennasance Faire Escondido, CA
Dec. 13, 2015 Drake's Annual Holiday Party
Feb. 14, 2016 Tonino's Italian Restaurant in Murrieta
March 20, 2016 Tribal Trove at Sand Diego's North Park
May 7, 2016 Healther Pilpali Gallery Anniversary
May 13, 2016 Recycled Arts & Fashion Show Temecula
June 5, 2016 Devilin's Curse Book Reading
June 6, 2016 Cairo ShimmyQuake in Glendale
June 10, 2016 Del Mar County Fair
Oct 31, 2016 Halloween Party Performance in Temecula
March 19, 2017 Tribal in the Park Balbao
May 8, 2017 La Cresta Ladies Luncheon
June 3, 2017 Cairo ShimmyQuake in Glendale
June 9, 2017 Fazelli Wine and BellyDance Showcase in Temecula
June 17, 2017 Del Mar Fair
Oct. 31, 2017 La Cresta Trunk n Treat Halloween
Nov. 12, 2017 Fazelli Sheharazade in Temecula, CA
Dec 2017 Baby Mama Celebration
Jan 8, 2018 TG Holiday Party
May 7, 2018 Orange County Showcase
May 9, 2018 La Cresta Ladies Luncheon
June 2, 2018 Cairo ShimmyQuake in Glendora, CA
June 24, 2018 Tribal in the Park Balboa, CA
April 26, 2019 Ferah Uri Hafla San Juan Island, WA
June 14, 2019 Port of Friday Harbor, WA
August 15, 2019 San Juan County Fair, WA
Dec 14, 2019 Ladies Night at Browne's, Friday Harbor, WA
Feb. 16, 2020 Emerald Extravaganza, Arlington, WA
Aug 17, 2020 San Juan County Virtual Fair with Wings 2020, Friday Harbor, WA
Sept. 29, 2020 Virtual Video: Calling all Angels
Oct. 31, 2021 Virtual Video: Casting a Spell 2020 Happy and Well
Aug 17, 2021 San Juan County Fair Cowgirl Up! Friday Harbor
Sept 25, 2021 Krystal Acres Alpaca Farm and Pear Point Winnery
For performances at your party or event please contact us.
What is in the name Tribal Gallop?
Tribal because it is an Art form that includes all to form a tribe; people with a common interest that support each other. That interest is to learn and have fun with music, drumming and bellydance. Other tribal members may be supportors like photgraphers, costume designers, and organizers.
Gallop because the first simple rhythm that dancers with finger cymbals and drummers with Doubeks learn is called the gallop. It is 3 beats that sound like 'giddy up, giddy up, giddy up' played with 'Tek, Ka, Dum" notes. And we love horses. :)
What is in the logo ?
Circle to represent the drum and safe, sacred circle of our tribe.
Notes to represent the love of music for the drummers and dancers to play.
Chakra Colors to remind us to live in balance and fullfillment from foot to head and beyond.
Flowers to represent the four directions.
Indigo, white, navy to represent life colors of Susan's journey.
Tan circle to represent the Drum Skin and Neutrality within the tribe that all are equal.
Two Silhouetted Dancers to represent the clarity of form to lead and follow from both directions.
The Sword to represnt that we are on the leading edge of life with a smile.
The Horse to represent the personal power we hold within and to remind us to be sensitive yet strong as we 'gallop' forward in passion.
The Heart, while always protected, finds the space to open and share love.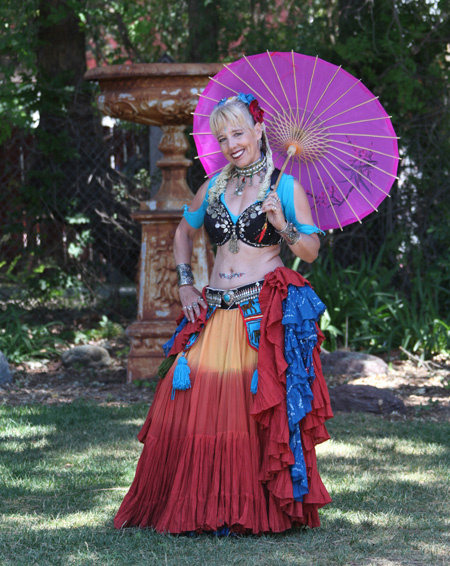 Other wonderful Dance and Drum teachers since 2009 of Susan Derr Drake:
Judeen
Kajira Djoumahna
Colleena Shakti
Zoe Jakes
Sherri Wheatley
Dana Johnson of Blue Moon haven
Jen McDonald of Twisted Gypsys
Alexander King
Steven Eggers
Jamila Salimpour
Seba of Wild Card
Fahtiem
Edenia
Sabrina Fox
Carolena Nerriccio
Heather Shoopman
Lisa Allred
Tempest
Amar
Kamille Hitz
Kami Little
Dusty Paik
Arikah Peacock
Roxi Rockstar
Suhaila Salimpour
Anahid Sofian
Leslie Thompson
Therese Wyatt
Marjhani
Janah
Maya Christina
Atash Maya
Sooz
Charles Thomas of Twisted Gypsy
Issam Houshan
Jeremiah Soto of Solace
Keith Crowhawk of MEPE
Susu Pampanin
YouTube: Fat Chance Belly Dance: Who We are (History of Tribal Style Belly Dance)
BlackSheep BellyDance Vidoes:
YouTube:
Tribal Fest 15: WildCard BellyDance + BlackSheep BellyDance
BlackSheep BellyDance Workshop Students @ Tribal Fest 15
BlackSheep BellyDance
Kajira - Level 1
Kajira Level 2 Volume 1
Daughters of the Dance
BSBD Part 1 Zoom Tribal Fest 10
or Google www.BlackSheepBellyDance.com
Susan dancing with her former Troupe, Blue Moon Haven:
YouTube:
Blue Moon Haven @ Ojai Bellydance Festival 2013
Blue Moon Haven @ Tribal Fusion Faire 2011
HiIlarious! You Tube: Luciterra & Chris Murdoch ATS Sports Commentary
Drum Troupes
You Tube: Rhythms in revolution Keeth Crowhawk Drum Solo@Tribal Fusion Faire (0ne of Paul's teachers) MEPE Selections GDS13 Advanced (Paul in class -far right) Full Circle Legends live right here on stage of Tribal Fest 2013 FCBD and Helm Twisted Gypsy Drummers
Please join us & register for classes today.
Susan and Paul derrdrake@aol.com 805-452-0414
TESTIMONIALS for Susan:
From Maggie Chambers: "It's so much fun learning with you, you make it very comfortable."
From Gina Von Derr Burg:
"To whom it may concern: 13 September 2013
I have been taking Black Sheep Belly Dancing with Susan Derr Drake for 10 weeks now, it is the most fun I think I've ever experienced in dance!
Susan brings a unique balance of positive energy, enthusiasm, and a basic learning strategy to assist her students in feeling that they can accomplish this unique dance style.
As a leader her demeanor is always attentive, posturing a sincere interest in helping her students learn the movements and praise them for their earnest attempts and accomplishments. Her ability to verbalize an immediate evaluation always indicates that she cares, and is in touch with the challenges we may face as a beginning dancer. One of the most attractive leadership skills Susan exhibits is her open mindedness in evaluating our presentation, she is always supportive, and inquisitive as to how we may have reached the conclusion we did to turn in the wrong direction, however always supportive with unique ideas to help us learn. With humor and joy she inspires us!
As I mentally tip-toed into the idea of performing with all my insecurities, Susan assured each that what we had learned was enough to put it all together and perform. Her ability to set goals and objectives for the troupe helps all of us to see beyond the moment. She is eternally considerate of each individual dancers challenges however, continues in a positive vein to support each dancers goals and aspirations.
Susan's style and joyfulness she exhibits in her dance is beyond inspirational on so many levels, I'm grateful for the opportunity to be a part of her troupe and excited about the journey we'll take together. A remarkable teacher, and human, Susan is a gift of joy and enlightenment!
Gina G. von der Burg
5134 A Calle Real, SB, CA 93111
805.448.2510"