Susan truly loves the horses and devotes her life to their well-being in every way she finds.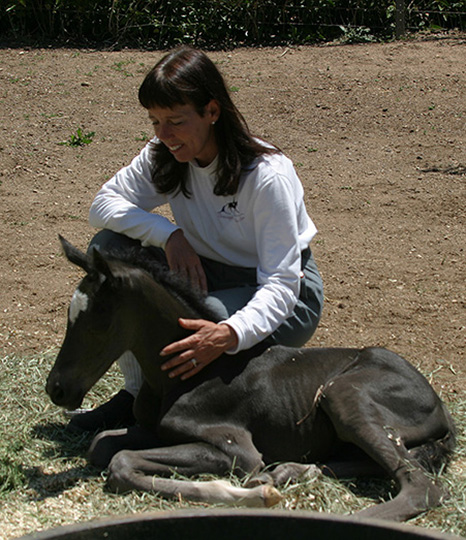 Susan connects at the deepest level. She is at the leading edge of thought in
handling and working with these beautiful beings.
"They have the sensitivity of a Deer and the strength of a Bull. Being an
Animal of Prey, we want to work with them as their mare/protector/teacher
and not as a Predator/Cougar demanding surrender. Like a foal runs to his mother
for safety and protection with boundaries. It is an Art in itself that we play with in every
moment. Learning to see like a horse, think like a horse, move in rhythm like a horse
and using energy, thoughts and behaviors like a horse to communicate."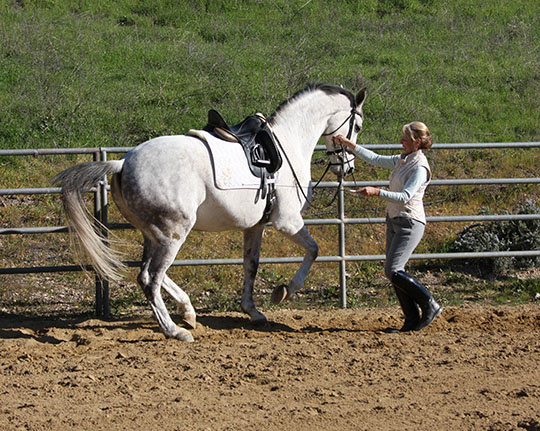 Teahcing Piaffe to D'Light